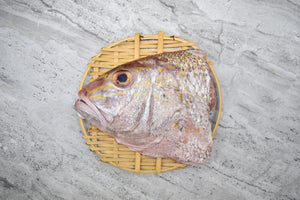 Caught from: Malaysia                                        WILD CAUGHT FRESH! 
WHOLE [800-1KG]
fish head curry are the best! Optimizing the whole head of the fish it allows the collagen to breakdown making the whole fish super moist and fragrant.
angoli head is the most common fish to use when it comes to fish head curry due to its affordability and quality, pairing very well with the luscious spicy curry sauce. I would highly recommend you to try this piece of cut than any other fish head out there!
Do note that weight range provided is the gross weight of the product, all products will be descale and gutted for convenience  
providing fresh seafood delivery in Singapore islandwide delivery from 11-5pm with free delivery for purchase $60 and above, below that will be a $10.